On Sale: May 21, 2014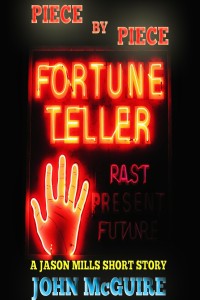 Pages: 28 | ASIN: B00KHKJ3VU


From the pages of The Dark That Follows comes a short story about Jason Mills.
Jason Mills is no ordinary Fortune Teller. As opposed to most of his brethren, Jason can actually see the future. And his latest customer wants to push that gift to its limits.
Piece By Piece shows what Jason Mills does when he's not worrying about the end of the world.
Get it now on Amazon for Free!